Riding & Livery
Facilites include indoor school, two outdoor schools, show-jumping paddock and crosscountry jumps.
1 Hour
All instructors £35.50 
Semi-private(shared up to 3people) Lessons
1/2 Hour
£26.50 / £29.50 with Mark BHSI
/ £33.00 with Becky BHSI 
3/4 Hour
£33.00 / £37.50 with Mark BHSI
/ £42.00 with Becky BHSI
Private (one to one tuition)
1/2 Hour 
£29.50 / £35.50 with Mark BHSI
/ £38.00 with Becky BHSI
3/4 Hour 
£36.50 / £40.50 with Mark BHSI
/ £48.00 with Becky BHSI
1 Hour
£30.50
1 1/2 Hour
£39.50
2 Hour
£50.00
Farm ride
£18.00
Experienced Riders
Those that are experienced will need to have an initial assessment lesson for 1/2hr privately with one of the centres instructors and will then be given the option of joining a group of a similar ability or continuing with private tuition. The more experience rider will also have the opportunity to take advantage of our off-road hacking through the beautiful North Cornwall countryside, take specialised cross-country, show-jumping, or dressage lessons as well as compete on one of our quality riding school ponies.
Adult Riding Lessons
At Lakefield Equestrian Centre we provide an excellent platform for riding, whether you do it for fun, to advance your skills or to progress a prospective career in the industry.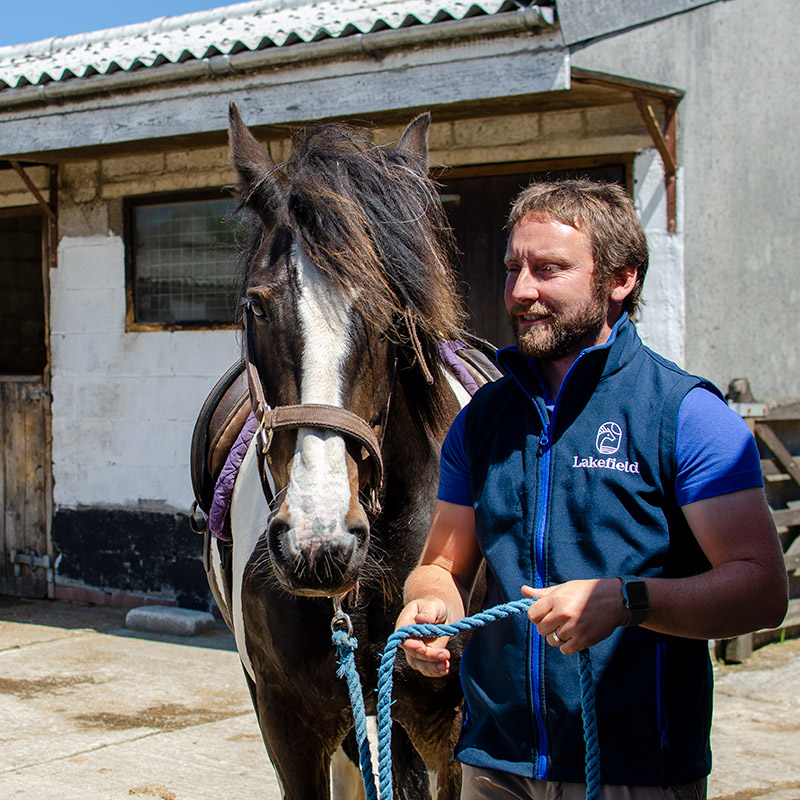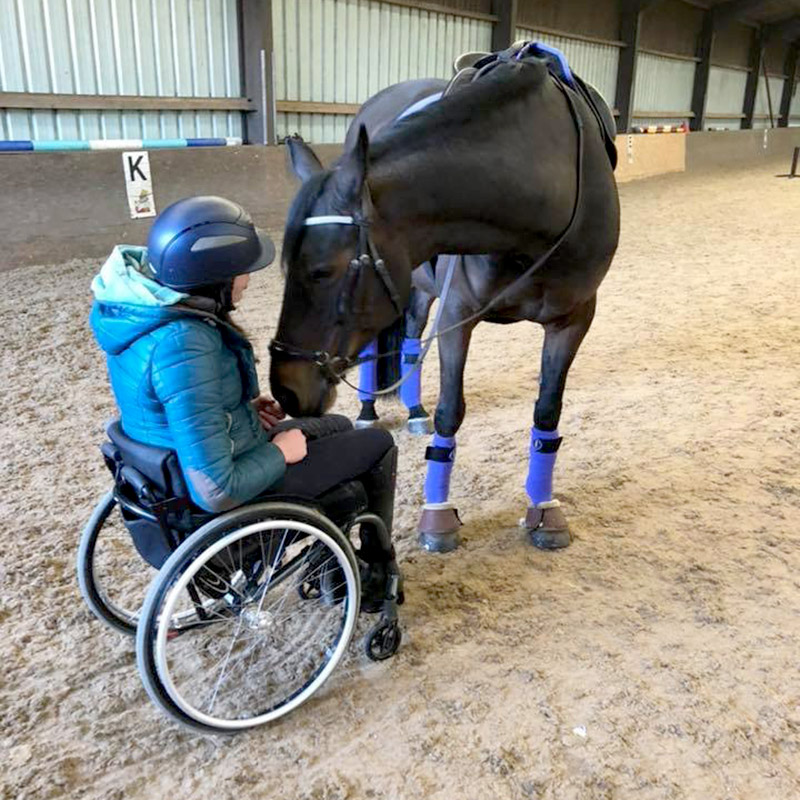 Riding for the Disabled
There are many different activities for children at Lakefield Equestrian Centre. We aim to make learning fun and exciting and there is lots of opportunity to make friends both human and equine.
Children's Riding Lessons
Children can start riding at Lakefield from 3yrs old . The best way to start is with a one to one 1/2 hour session to build their confidence and learn the basics before joining a 1/2hr group at the youngest ages and progressing to longer group lessons once they are 5yrs and upwards.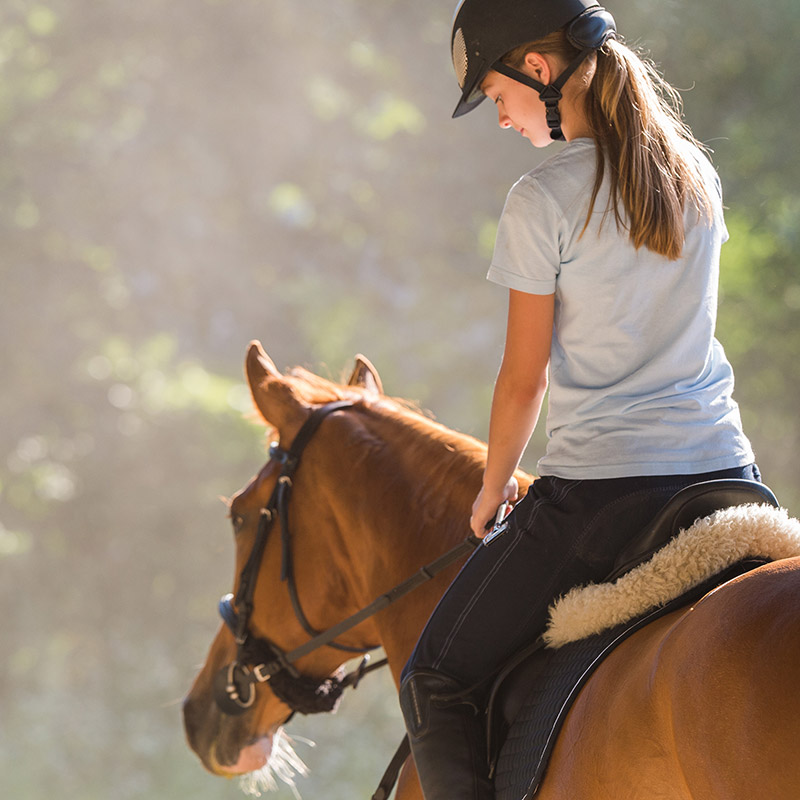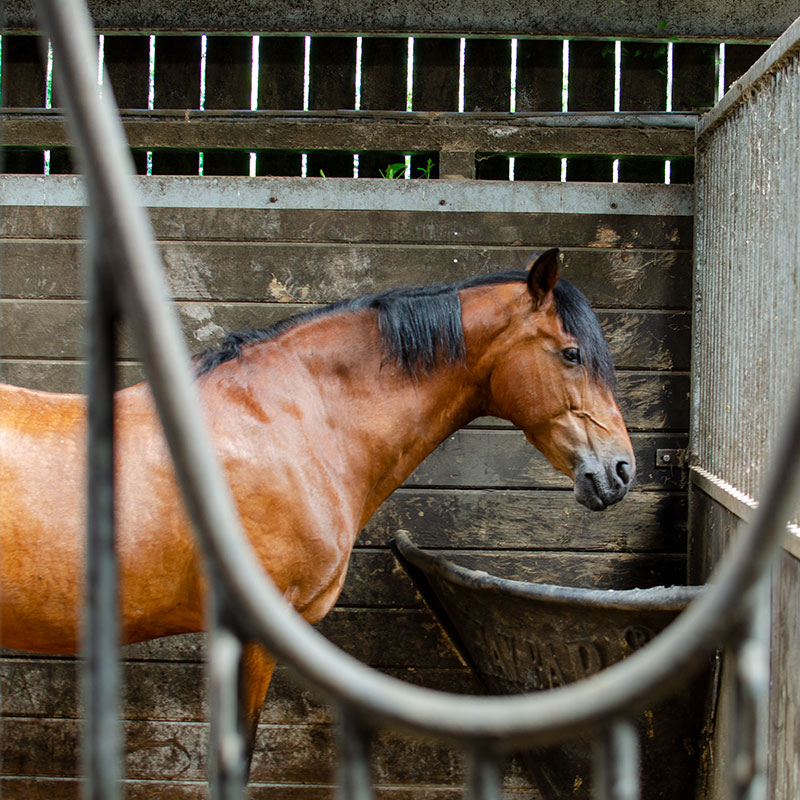 Livery
At Lakefield we are proud to offer a caring and professional individualised service with personal attention, ideal for busy horse owners looking for a tailor-made livery service.