Beautiful north Cornwall
Situated just a few miles from the sea on the outskirts of Camelford, Lakefield is within easy reach of Wadebridge and Bodmin. If you're staying on our campsite, there are many places to explore nearby.
Boscastle & Tintagel
Boscastle is an ancient picturesque harbour nestled in the bottom of a beautiful valley. It offers stunning walks through the valley or around its coastline, local shops with gifts and produce and some lovely restaurants too. Boscastle is just 8 minutes by car.
Renowned for the legend of King Arthur, Tintagel offers local shops, gallery's, history, the castle which has outstanding views, beautiful coves and much more. Tintagel is just 10 minutes by car.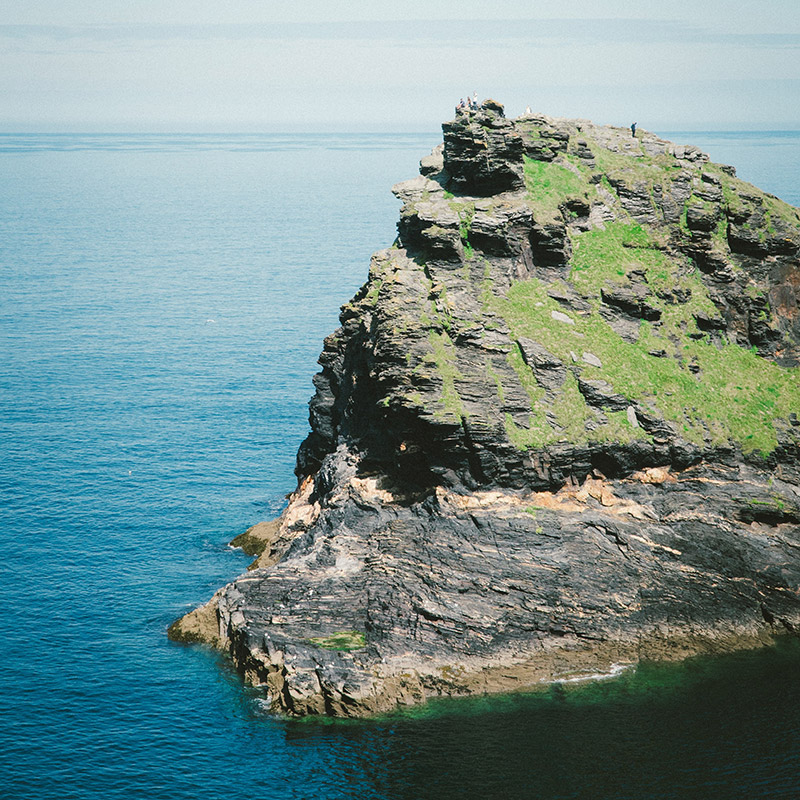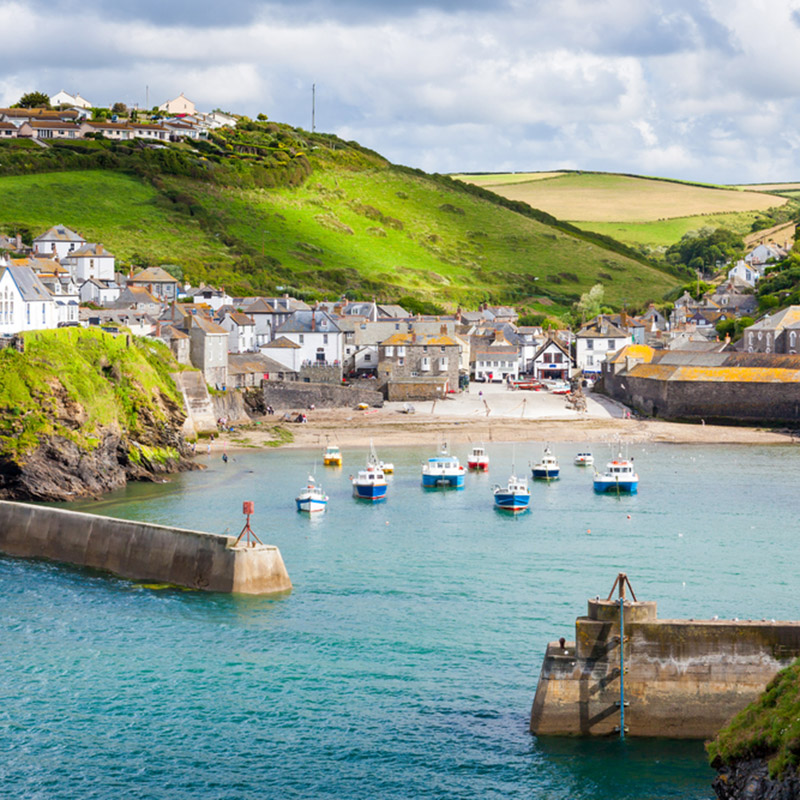 Port Isaac

A historic fishing port now famous for the Doc Martin TV series and the Fishermans Friends, Port Isaac is a wonderful village providing local shops, crafts and produce. Stunning scenery and walks and some lovely restaurants to eat in. Port Issac is within 20 minutes driving time.
Beaches
Lakefield has many beaches within easy reach both tidal and not, some that allow dogs and some that don't.
Trebarwith Strand is our local beach, this is a stunning beach nestled at the bottom of a small hamlet. It is a sun trap on a good day and on a rough day offers all the rugged appeal of the north coast. It is popular for bathing and surfing, there is a pub that serves food overlooking the beach. Trebarwith is within 5 minutes driving time. The beach is governed by the tides but this does make it a lovely clean beach. This beach allows dogs. There is car parking available.
Bossiney Cove is a lovely secluded beach at the top of Tintagel. It is off the beaten track and is nestled in a lovely cove. There is a cliff walk down to this beach that is quite rugged but it is beautiful  once down there. It is tidal it does allow dogs. It is a real sun trap on a nice day and is within 8 minutes driving time.
 Polzeath is famous for attracting the surfers.  This is a large beach that is not governed by the tides and offers good surf, stunning views, rock pools, coastal paths and local amenities with nice pubs, cafes and restaurants to experience some of the local produce. This beach does not allow dogs. There is car parking available and is within 20 minutes driving time.
 Daymer Bay is a calmer beach where the waves are much less fierce and provides a lovely sandy beach for swimming and enjoying its beautiful tranquility and its sand dunes. This beach looks out across the estuary, allows dogs and is within 30 minutes driving time, there is plenty of parking available.